Guess Who's Coming to Dinner
Inclus avec un abonnement à :
When Joanna Drayton (Katharine Houghton), a free-thinking white woman, and black doctor John Prentice (Sidney Poitier) become engaged, they travel to San Francisco to meet her parents. Matt Drayton (Spencer Tracy) and his wife Christina (Katharine Hepburn) are wealthy liberals who must confront the latent racism the coming marriage arouses. Also attending the Draytons' dinner are Prentice's parents (Roy E. Glenn Sr., Beah Richards), who vehemently disapprove of the relationship.
Comédie, Drame
Langues
Anglais (Version originale)
Réalisateur

Acteurs

Spencer Tracy
Sidney Poitier
Katharine Hepburn
Katharine Houghton
Cecil Kellaway
Isabel Sanford
Virginia Christine
Barbara Randolph
D'Urville Martin
Tom Heaton

Scénariste
Plus
En vedette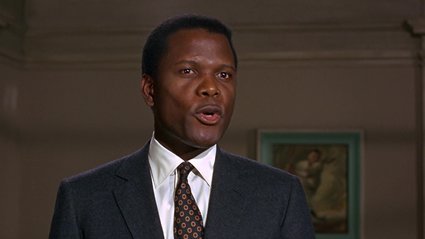 Guess Who's Coming to Dinner
Guess Who's Coming to Dinner
A couple's attitudes are challenged when their daughter introduces them to her African-American fiancé.
1h 48m 9s