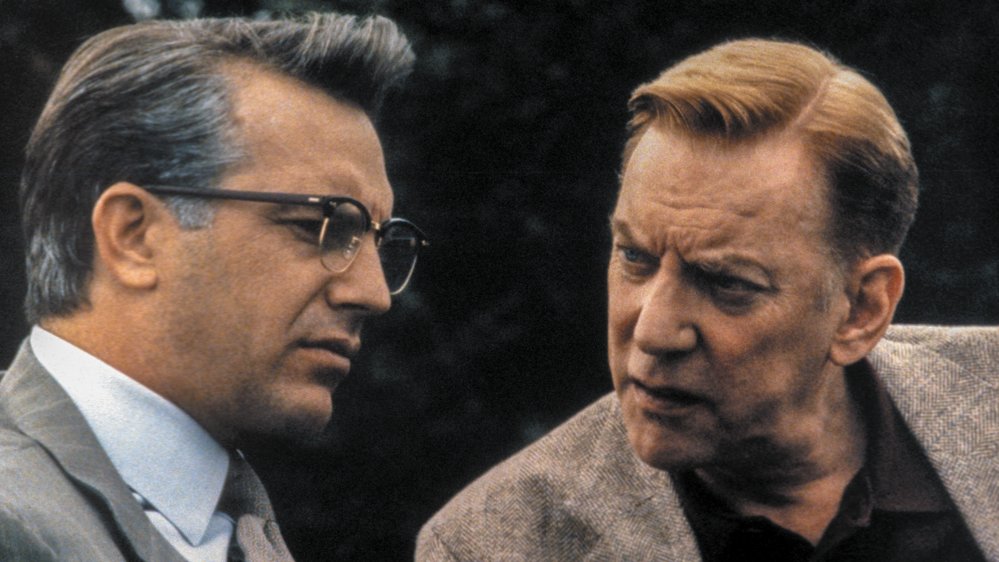 JFK
Inclus avec un abonnement à :
This acclaimed Oliver Stone drama presents the investigation into the assassination of President John F. Kennedy led by New Orleans district attorney Jim Garrison (Kevin Costner). When Garrison begins to doubt conventional thinking on the murder, he faces government resistance, and, after the killing of suspected assassin Lee Harvey Oswald (Gary Oldman), he closes the case. Later, however, Garrison reopens the investigation, finding evidence of an extensive conspiracy behind Kennedy's death.
Historique, Drame, Crime
Langues
Anglais (Version originale)
Cotes de maturité
14+ Violence, Language, Mature Themes
QC: 13+ Violence, Langage vulgaire, Thèmes pour adultes
Réalisateur

Acteurs

Kevin Costner
Gary Oldman
Jack Lemmon
Sally Kirkland
Jodie Farber
Jay O. Sanders
Edward Asner

Scénaristes

Oliver Stone
Zachary Sklar
Plus
En vedette
JFK
New Orleans District Attorney Jim Garrison discovers there's more to the Kennedy assassination than the official story.
3h 8m 44s