Juno
Inclus avec un abonnement à :
Toronto International Film Festival Official Selection. When precocious teen Juno MacGuff (Elliot Page) becomes pregnant, she chooses a failed rock star and his wife (Jennifer Garner) to adopt her unborn child. Complications occur when Mark, the prospective father, begins viewing Juno as more than just the mother of his future child, putting both his marriage and the adoption in jeopardy.
Comédie, Ados, Drame
Langues
Anglais (Version originale)
Cotes de maturité
14+ Violence, Language, Mature Themes
QC: 13+ Violence, Langage vulgaire, Thèmes pour adultes
Réalisateur

Acteurs

Michael Cera
Jennifer Garner
Elliot Page
Michael Cera
Jennifer Garner
Jason Bateman
Allison Janney
J.K. Simmons
Olivia Thirlby
Eileen Pedde
Rainn Wilson
Daniel Clark

Scénariste
Plus
En vedette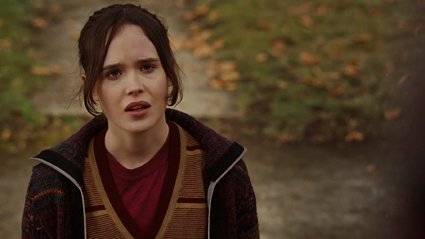 Juno
Faced with an unplanned pregnancy, an offbeat young woman makes an unusual decision regarding her unborn child.
1h 36m 2s