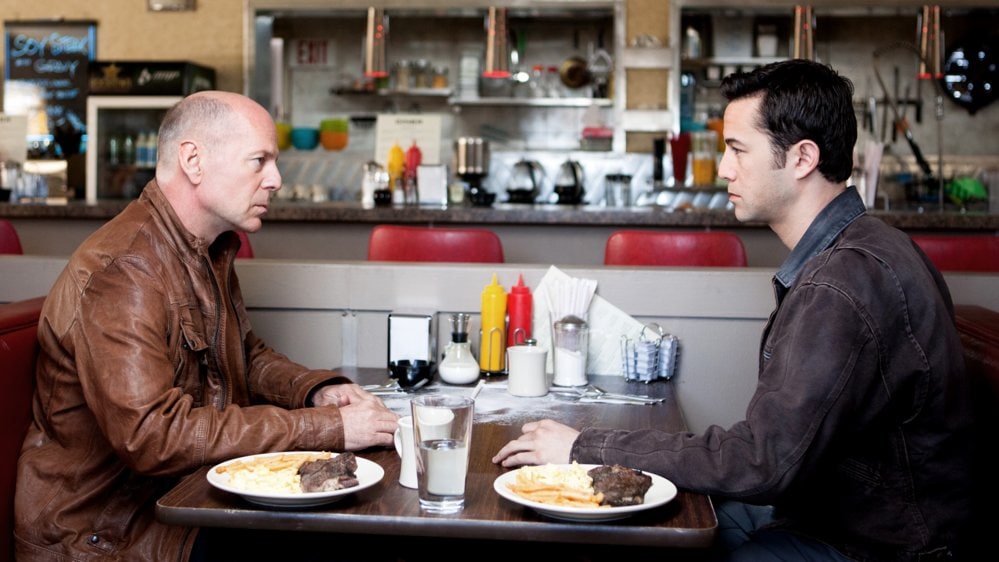 Looper
Inclus avec un abonnement à :
In a future society, time-travel exists, but it's only available to those with the means to pay for it on the black market. When the mob wants to eliminate someone, it sends the target into the past, where a hit man known as a looper lies in wait to finish the job. Joe is one such hired gun, and he does his job well -- until the day his bosses decide to "close the loop" and send Joe's future self back in time to be killed.
Sci-Fi, Action, Suspense
Langues
Anglais (Version originale)
Cotes de maturité
14+ Violence, Language, Mature Themes
QC: 13+ Violence, Langage vulgaire, Thèmes pour adultes
Réalisateur

Producteurs

Rian Johnson
Ram Bergman
James D. Stern
Douglas E. Hansen
Julie Goldstein
Peter Schlessel
Joseph Gordon-Levitt
Dan Mintz

Acteurs

Bruce Willis
Joseph Gordon-Levitt
Emily Blunt
Paul Dano
Noah Segan
Piper Perabo
Jeff Daniels
Summer Qing
Tracie Thomas
Frank Brennan
Garret Dillahunt
Nick Gomez
Marcus Hester
Jon Eyez
Kevin Stillwell
Thirl Haston
James Hebert
Kenneth Brown Jr.
Cody Wood
Adam Scott Boyer

Scénariste
Plus
En vedette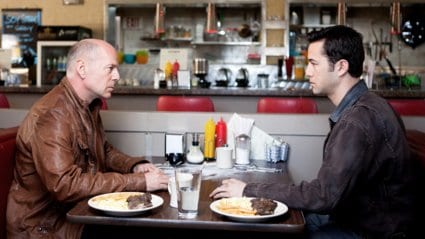 Looper
In 2074 when the mob makes a hit the target is sent into the past where a hired gun waits.
1h 58m 52s