My True Brilliant Friend
Inclus avec un abonnement à :
AVAILABLE UNTIL MARCH 11. A documentary companion piece to the HBO series My Brilliant Friend that follows actresses Margherita Mazzucco and Gaia Girace, who portray the teenage versions of main characters Elena and Lila.
En vedette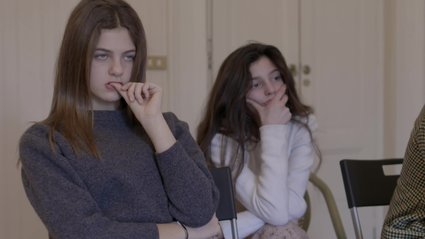 My True Brilliant Friend
A documentary based on Elena Ferrante's best-selling book My Brilliant Friend.
1h 14m 54s