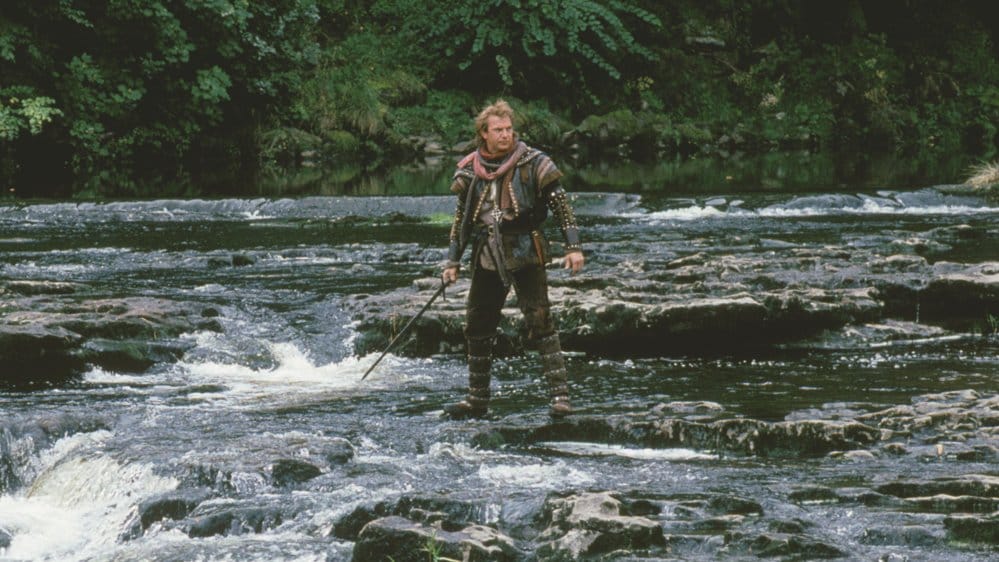 Robin Hood: Prince of Thieves
Inclus avec un abonnement à :
Nobleman crusader Robin of Locksley (Kevin Costner) breaks out of a Jerusalem prison with the help of Moorish fellow prisoner Azeem (Morgan Freeman) and travels back home to England. But upon arrival he discovers his dead father in the ruins of his family estate, killed by the vicious sheriff of Nottingham (Alan Rickman). Robin and Azeem join forces with outlaws Little John (Nick Brimble) and Will Scarlett (Christian Slater) to save the kingdom from the sheriff's villainy.
Drame, Action, Aventures
Langues
Anglais (Version originale)
Cotes de maturité
14+ Violence, Language, Mature Themes
QC: 13+ Violence, Langage vulgaire, Thèmes pour adultes
Réalisateur

Acteurs

Kevin Costner
Morgan Freeman
Mary Elizabeth Mastrantonio
Christian Slater
Alan Rickman
Geraldine McEwan
Michael McShane
Brian Blessed
Michael Wincott
Nick Brimble
Plus
En vedette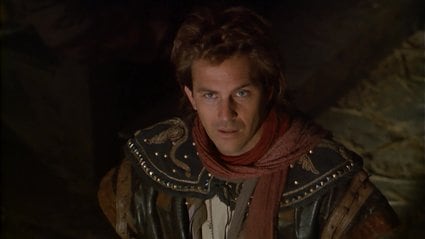 Robin Hood: Prince of Thieves
Robin Hood: Prince of Thieves
When Robin and his Moorish companion come to England and the tyranny of the Sheriff of Nottingham, he decides to fight back as an outlaw.
2h 23m 3s