Step Brothers
Inclus avec un abonnement à :
Brennan Huff (Will Ferrell) and Dale Doback (John C. Reilly) have one thing in common: they are both lazy, unemployed leeches who still live with their parents. When Brennan's mother and Dale's father marry and move in together, it turns the overgrown boys' world upside down. Their insane rivalry and narcissism pull the new family apart, forcing them to work together to reunite their parents.
Comédie
Langues
Anglais (Version originale)
Cotes de maturité
14+ Violence, Language, Nudity
QC: 13+ Violence, Langage vulgaire, Nudité
Réalisateur

Acteurs

Will Ferrell
John C. Reilly
Mary Steenburgen
Richard Jenkins
Adam Scott
Kathryn Hahn
Andrea Savage
Lurie Poston
Logan Manus
Seth Morris

Scénaristes
Plus
En vedette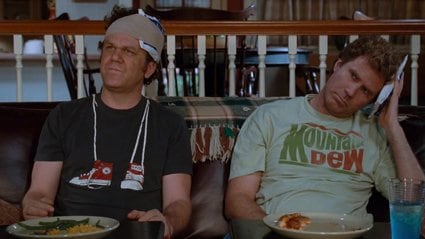 Step Brothers
Two aimless middle-aged losers still living at home are forced against their will to become roommates when their parents marry.
1h 37m 51s