The Matrix
Inclus avec un abonnement à :
Neo (Keanu Reeves) believes that Morpheus (Laurence Fishburne), an elusive figure considered to be the most dangerous man alive, can answer his question -- What is the Matrix? Neo is contacted by Trinity (Carrie-Anne Moss), a beautiful stranger who leads him into an underworld where he meets Morpheus. They fight a brutal battle for their lives against a cadre of viciously intelligent secret agents. It is a truth that could cost Neo something more precious than his life.
Action, Sci-Fi, Drame
Langues
Anglais (Version originale)
Cotes de maturité
14+ Violence, Language, Mature Themes
QC: 13+ Violence, Langage vulgaire, Thèmes pour adultes
Réalisateurs

Lana Wachowski
Lilly Wachowski

Acteurs

Keanu Reeves
Laurence Fishburne
Carrie-Anne Moss
Hugo Weaving
Gloria Foster
Joe Pantoliano
Marcus Chong
Julian Arahanga
Matt Doran
Belinda McClory
Plus
En vedette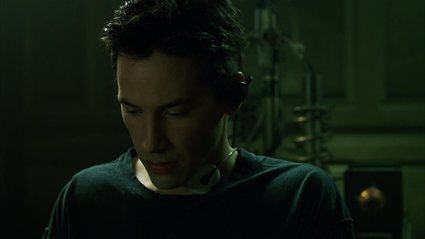 The Matrix
Un jeune informaticien est contacté par un homme qui lui explique qu'il doit sauver l'humanité.
2h 16m 10s