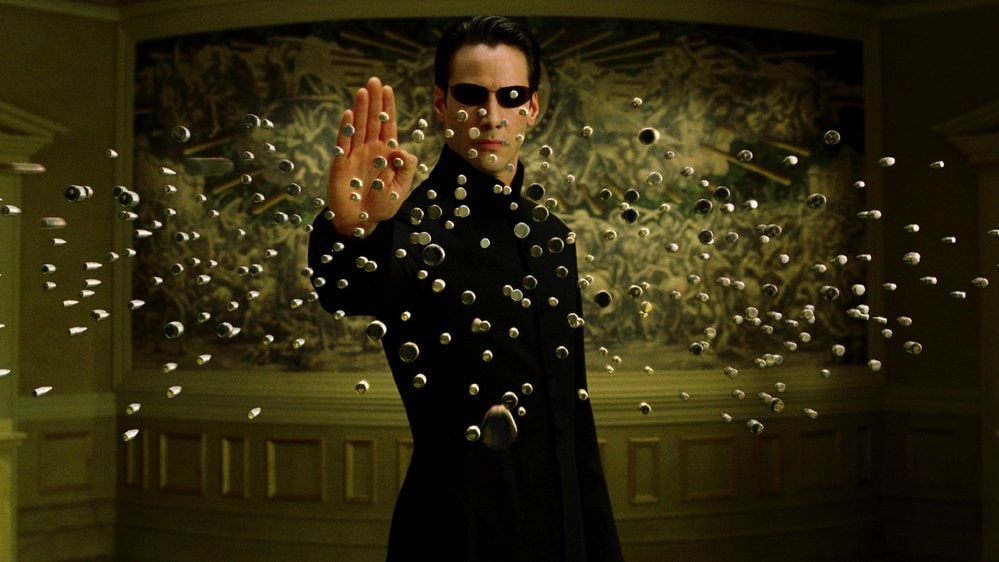 The Matrix Reloaded
Inclus avec un abonnement à :
Freedom fighters Neo (Keanu Reeves), Trinity (Carrie-Anne Moss) and Morpheus (Laurence Fishburne) continue to lead the revolt against the Machine Army, unleashing their arsenal of extraordinary skills and weaponry against the systematic forces of repression and exploitation. In their quest to save the human race from extinction, they gain greater insight into the construct of The Matrix and Neo's pivotal role in the fate of mankind.
Sci-Fi, Action
Langues
Anglais (Version originale)
Cotes de maturité
14+ Violence, Language, Nudity, Mature Themes
QC: 13+ Violence, Langage vulgaire, Nudité, Thèmes pour adultes
Réalisateur

Acteurs

Keanu Reeves
Laurence Fishburne
Carrie-Anne Moss
Helmut Bakaitis
Steve Bastoni
Monica Bellucci
Daniel Bernhardt
Ian Bliss
Michael Budd
Plus
En vedette
The Matrix Reloaded
Neo and the rebel leaders estimate they have 72 hours until 250,000 probes discover Zion and destroy it and its inhabitants.
2h 18m 13s