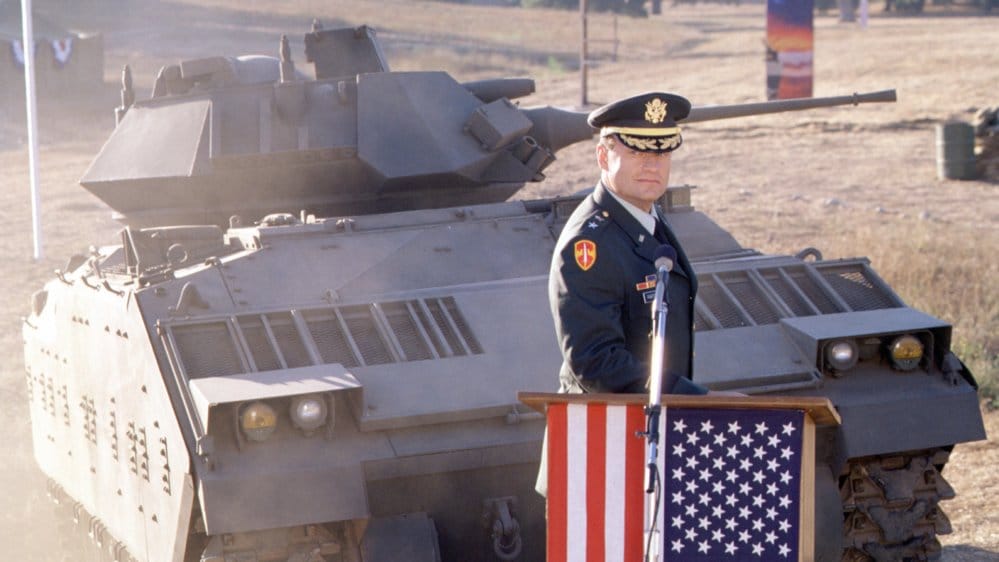 The Pentagon Wars
Inclus avec un abonnement à :
A hilarious look at one of the most expensive blunders in military history. Over 17 years and almost as many billion dollars have gone into devising the BFV (Bradley Fighting Vehicle). There's only one problem. . . it doesn't work.
Comédie, Historique, Politique
Langues
Anglais (Version originale)
Cotes de maturité
18+ Language, Mature Themes
QC: 16+ Langage vulgaire, Thèmes pour adultes
Réalisateur

Acteurs

Kelsey Grammer
Cary Elwes
Viola Davis
John C. McGinley
Tom Wright
Clifton Powell
Dewey Weber
Richard Schiff
J.C. MacKenzie

Scénaristes

Jamie Malanowski
Martyn Burke

Producteur exécutifs

Martyn Burke
Michael Shamberg
Stacey Sher
Danny DeVito
Plus
En vedette
The Pentagon Wars
The film tells the outrageous story of how the pentagon spent 17 years and 14 billion to develop and produce the Bradley Fighting Vehicle.
1h 43m 42s