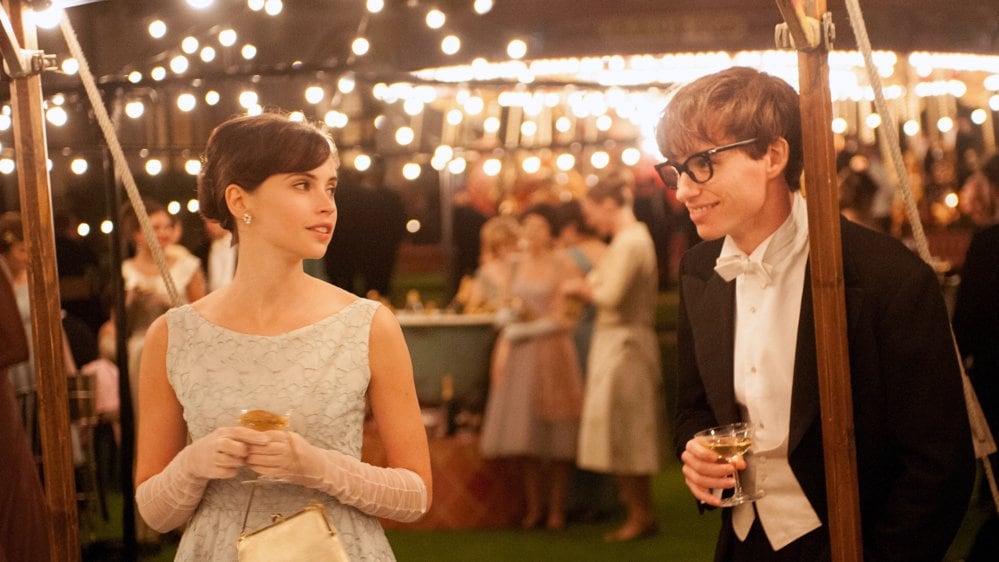 The Theory of Everything
Inclus avec un abonnement à :
La vie de Stephen Hawking, physicien anglais atteint en 1963 de la maladie de Lou Gehrig, rendu célèbre en 1988 par la parution de « A Brief History of Time », un brillant ouvrage de vulgarisation scientifique. Oscar du meilleur acteur.
Romance, Drame, Biographie
Langues
Anglais (Version originale)
Cotes de maturité
PG Mature Themes
QC: 8+ Thèmes pour adultes
Réalisateur

Acteurs

Eddie Redmayne
Felicity Jones
Emily Watson
David Thewlis
Charlie Cox
Simon McBurney
Maxine Peake
Charlotte Hope
Tom Prior
Enzo Cilenti

Scénaristes

James Marsh
Anthony McCarten
Plus
En vedette
The Theory of Everything
Regard sur la relation entre le célèbre physicien Stephen Hawking et sa femme.
2h 3m 32s