Tia and Piujuq
Inclus avec un abonnement à :
Summer moves slowly for Tia, a 10-year-old Syrian girl who has recently moved to Montreal with her parents, as she struggles to make new friends. When she finds a magic portal that transports her to the arctic tundra, she befriends Piujuq, an Inuk girl of her age, and they immerse themselves in a world of Inuit myth and magic.
Jeunesse, Famille, Fantastique, Drame
Langues
Anglais (Version originale)
Réalisateur

Producteur

Acteurs

Tia Bshara
Nuvvija Tulugarjuk
Eiman Aljaber
Ghaiss Gharibet
Madeline Ivalu
Jacky Qrunnut

Scénaristes

Lucy Tulugarjuk
Marie-Hélène Cousineau
Samuel Cohn-Cousineau
Plus
En vedette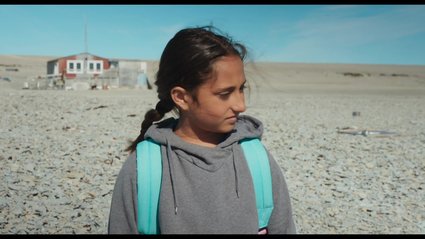 Tia and Piujuq
Tia, a 10 year-old Syrian refugee living in Montreal, finds a magic portal and travels to the Arctic where she befriends an Inuk girl...
1h 19m 42s