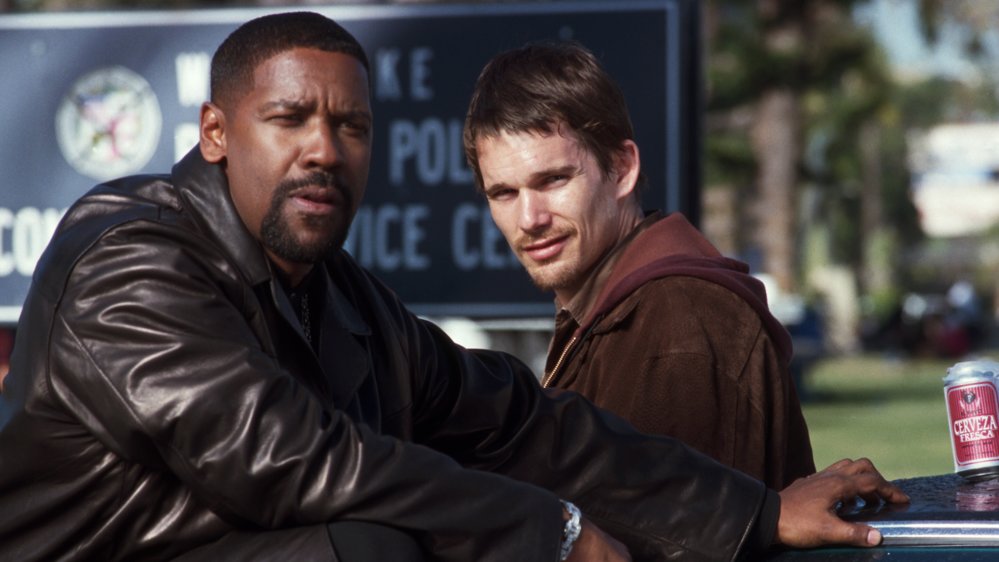 Training Day
Inclus avec un abonnement à :
Police drama about a veteran officer who escorts a rookie on his first day with the LAPD's tough inner-city narcotics unit. "Training Day" is a blistering action drama that asks the audience to decide what is necessary, what is heroic and what crosses the line in the harrowing gray zone of fighting urban crime. Does law-abiding law enforcement come at the expense of justice and public safety? If so, do we demand safe streets at any cost?
Drame, Suspense, Crime
Langues
Anglais (Version originale)
Cotes de maturité
18+ Violence, Language, Sex, Nudity, Mature Themes
QC: 16+ Violence, Langage vulgaire, Sexualité, Nudité, Thèmes pour adultes
Réalisateur

Acteurs

Denzel Washington
Ethan Hawke
Scott Glenn
Eva Mendes
Tom Berenger
Harris Yulin
Raymond J. Barry
Cliff Curtis
Dr. Dre
Snoop Dogg
Macy Gray
Raymond Cruz
Noel Gugliemi
Samantha Esteban

Scénariste

Producteur exécutifs

Bruce Berman
Davis Guggenheim
Plus
En vedette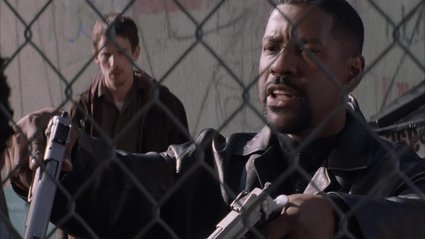 Training Day
A veteran L.A. detective takes a rookie through his first day as a plainclothes detective.
2h 2m 0s