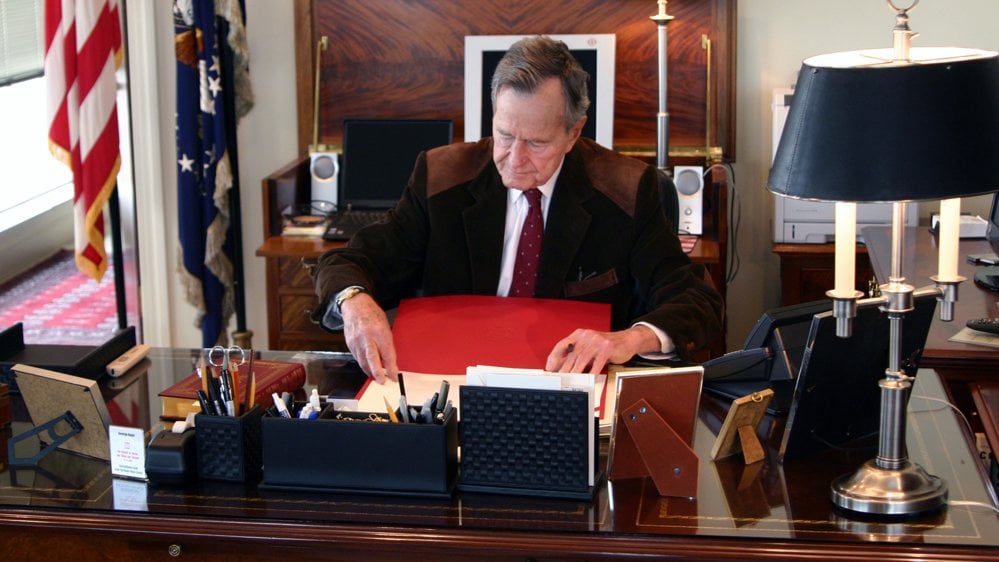 41
Inclus avec un abonnement à :
41 is an endearing, enlightening portrait of George H.W. Bush, president of the United States from 1989-1993 and father to the 43rd president of the United States, George W. Bush. More than a historical biography, the film shows the human side of a very public figure who cherishes family life, in particular his wife Barbara, to whom he's been married for 66 years (a record among presidential marriages). Over two decades since losing the presidency to Bill Clinton, Bush is an elder statesman and avid fisherman; in his 80s he even took up skydiving, proving that "Old guys can still do fun things."
Documentaire
Langues
Anglais (Version originale)
Réalisateur

Scénaristes

Producteur exécutifs

Stephen Beck
Jerry Weintraub
Plus
En vedette
41
From running the country to skydiving, this portrait explores the life George H.W. Bush, the 41st President of the United States.
1h 41m 37s