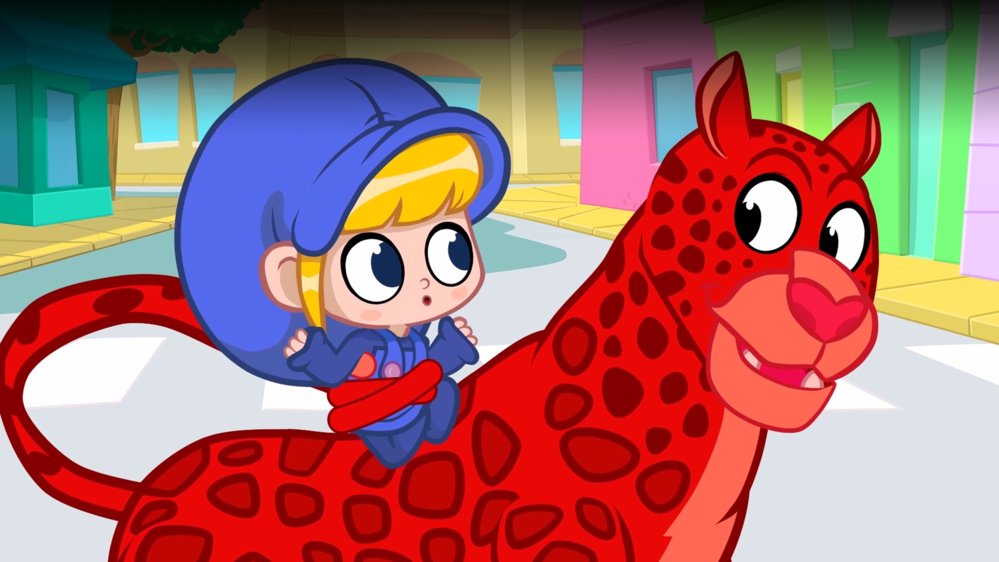 My Magic Pet Morphle
Inclus avec un abonnement à :
Step inside Mila's Magic world. Mila's dad runs the only magic pet store in the city - a fantastical place where you can find all sorts of cute and quirky pets who each have their own unique magic powers, and he has gifted Mila the most magic pet of all, Morphle. Morphle is an energetic little red creature who can morph into anything: a sweet puppy, a giant truck, a cool dinosaur or anything that Mila's playful mind can imagine…. Mila loves and takes care of Morphle. She shows him everything she knows about the world, and in particular how to have fun. With Morphle's morphing powers and Mila's boundless imagination every day is the most exciting playdate.
Animation, Jeunesse, Pré-scolaire
Langues
Anglais (Version originale)
Réalisateur

Producteur

Acteurs

Scénariste
Plus